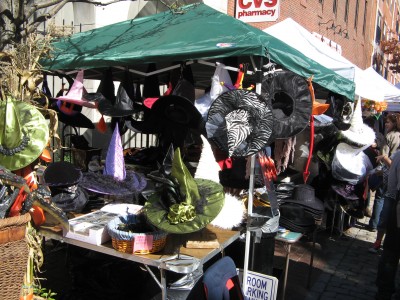 Bargains were there for the taking at the featured event this weekend, The Haunted Biz Baz. The Salem Chamber of Commerce produced a lively market atmosphere that motivated visitors and residents to move from one booth to another, charmed and delighted.
There were also plenty of activites for children during daytime hours such as the Salem Common Family Fun Day or The Big Draw at Peabody Essex Museum.
Adults faced their fears at night at The Terrifying Haunted House, Terror at the Village, and some terrifying Tales at the Witch House.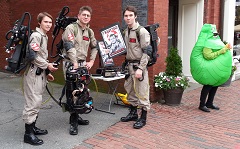 Or you could just take a break from it all. The Salem Theatre Company is presenting "The Crucible," while Gordon College/History Alive is offering "Goodnight, Captain White."
Our Info Booth volunteers helped nearly 2000 people this weekend. Check our calendar for events during the week, and mark your date books to join us next weekend when we do it all over again.