Playing with your food is a no-no. That's what mom always said. But…
"We're starting a new idea called 'Playing With Your Food,' announced Kylie Sullivan, Manager of Salem Main Streets recently on our Facebook page. 
She explained, "Every week we'll highlight on Facebook some of the ingredients available at our Salem Winter Market and how to use them."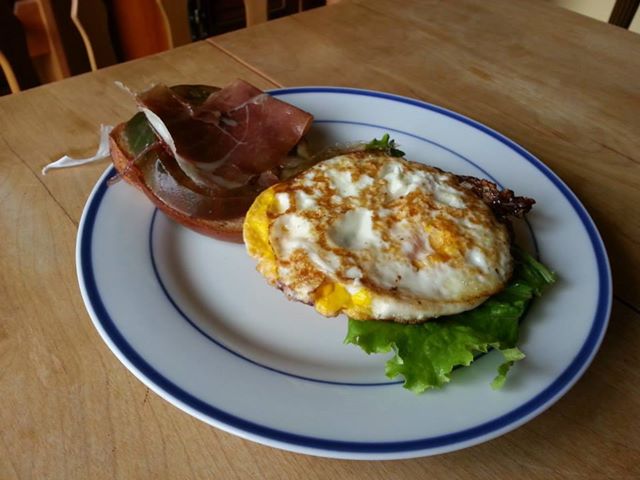 For example… Fried egg from Grant Family Farm and heirloom tomato from Clark Farm with prosciutto, lettuce, and mustard on cheddar bread from Great Cape Baking Company. Weekend sandwich perfection. Doesn't that picture awaken your taste buds?

The Winter Market is open Thursday from 3-6pm at the Salem Ma Old Town Hall.
See an ingredient at the Winter Market that you're not sure how to use? Leave a message on our Facebook page or email Kylie at kylie@salemmainstreets.org.