Secret Rooms Project continues to gather momentum at the House of Seven Gables. Thus far, $120,000 of the projected $200,000 needed to make the project a reality has been raised. What project? What secret?
The House of the Seven Gables has apparently guarded a long-held secret that is now ready to be shared with the world:
"The storied past of The House of the Seven Gables has something more to reveal within the original four walls of this venerable 1668 mansion. Two second-floor chambers (rooms) were partitioned off decades ago and later used for utilitarian purposes. Recent careful removal of the partitions and 18th-century flooring have revealed a large chamber and adjacent living space with original 17th-century wide pine floors, hand-forged nails and an exposed gunstock post."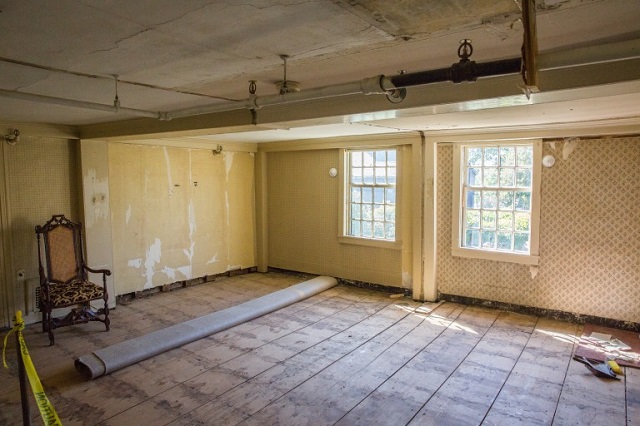 If you've visited the House several times for the various tours, lectures and events and thought you knew it inside and out… surprise!
The goal is to restore these previously private and largely unknown spaces and open them to the public. These newly restored rooms are expected to impart greater scope and meaning to the stories The House of the Seven Gables tells.
For as old as the building is, for as many people that have walked through it, you can well imagine the excitement that is surrounding this project from the Gable staff"s point of view.
From the Gables website:
"To turn this opportunity into a reality we need your help. Restoring these hidden-from-view spaces will involve a lot of tender loving care and require structural reinforcement of a summer beam (the main weight-bearing beam). The project is expected to cost $200,000. The good news is we have already raised over $120,000. We are looking to you to help us raise the balance and launch this exciting new chapter in our nation's literary and cultural heritage."
If you are on their email list, then keep an eye on your inbox for details about a crowdfunding campaign, which will soon go live.
Otherwise, to learn more, visit the Gables website.
(Photo courtesy of John Andrews of Social Palates Photography )