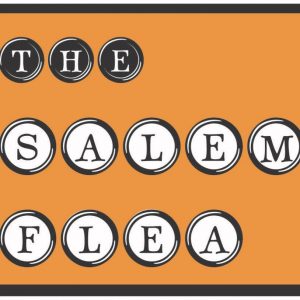 The Fleas are coming. The Fleas are coming. And that is a good thing for Salem as these are seven flea market dates that will take place in Derby Square & Artists' Row this May-October!
You are invited to come on down to The Salem Flea and cruise the monthly markets which will feature vendors of vintage & up-cycled furniture & fashion. Walk among, touch, and ask questions about collectibles, antiques, architectural salvage; as well as jewelry, art, & handmade goods by local artisans.
That is what makes The Salem Flea so exciting and relevant. Local artisans will have the opportunity to "show their stuff" to you "their" local market of shoppers.
Consider it a win/win opportunity!
The current The Salem Flea vendor list (subject to change)
8 By Design
9 Wall Woodworking
Cruz Art Designs
The Chailfour Collection
The Cyprus Collection
Chick Art Works
Decades of Decor
Emma's Wicked Attic
The Felt Fanatic
The House of Findings
Houseworking
The House of Champigny
Home Maker Collectibles
INplace
Little Shop of Karma
My Sweet Soap
Mayflower Vintage and Antiques
Moody Interiors
Nomad & Local
Notso Kitty
Prospect Hill Handmade
Restore Works
RM&Company
Salem Soapworks
We Have Issues
The Salem Flea is scheduled to take place, rain or shine, on May 20, June 17, July 15, Aug 19, Sept 16 in Derby Square with Halloween Markets in The Artists Row walkway October 14 and 28.
The Salem Flea is owned by RM & Company of Salem and produced in collaboration with the City of Salem
The market is free to attend and you can find more information at www.thesalemflea.com