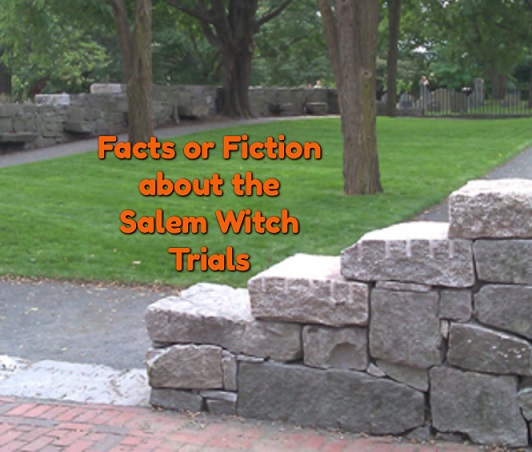 You've read The Crucible in high school. You went to see movies like Salem's Lot and Hocus Pocus. You may be a fan of the TV show Salem. You know a lot about Salem. Or do you?
For example (spoiler alert) when visitors ask one of our Info Guides to give directions as to where the witches were burned, our response is that no one was "burnt at the stake" in Salem for allegations of witchcraft. Nineteen were tried & hung, another was tortured to death and four died in prison awaiting trial.
Curious about whether what else you know is true or not? Come to Salem this Thursday, Oct. 27 at noon for a 15 minute Tent Talk discussion of The Salem Witch Trials: 10 Misconceptions with Kate Fox,  Executive Director, Destination Salem, Office of Tourism and Cultural Affairs for the City of Salem. It is sponsored by the Salem Award Foundation for Human Rights and Social Justice.
You are invited to separate the facts from the fiction, ask questions, and gain a firmer understanding of what happened here between 1692 and 1693. The Tent Talk discussion is free of charge.
The tent will be set up, appropriately, at the Witch Trials Memorial, located on Liberty Street between Charter and Derby Streets.
Drawing upon the lessons of the Salem Witch Trials of 1692, the mission of the Salem Award Foundation is to promote awareness, understanding and empathy in support of human rights, tolerance and social justice. It advances social change through educational programming, stewardship of the Salem Witch Trials Memorial as a place of reflection, and by awarding and celebrating contemporary champions who embody its mission.