Salem, already known as a very walkable city, is gaining prominence as a rideable community as well. For the 2nd year, the Salem Bike Share program is offering an on-demand ride sharing service, with 50 bicycles in 10 different locations to see the city.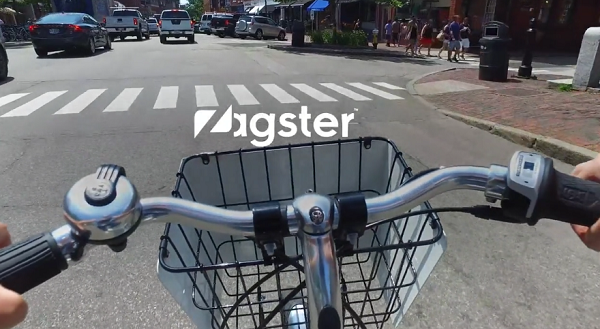 Operated and managed by Zagster, Inc., it began this year on March 1st. With the weather beginning to get nicer, you can expect the bikes to begin renting out more quickly.
Mayor Kimberly Driscoll has praised the program: "Not only does it encourage residents, commuters and visitors to get out of their cars and onto bikes, but it is reflective of our nationally recognized complete streets policy."
Reported figures from last season indicate that 1153 different riders made 2480 cumulative rides.
Salem Bike Share program features the Zagster 8, an award-winning bicycle known for its practical design, comfortable riding, and easy handling. The bike includes a spacious front basket that's perfect for carrying shopping bags or personal belongings. As rider safety is a priority, every bike includes automatic lights, a bell, and full reflectors. Riders must be 18 years or older and are reminded to obey traffic laws, wear a helmet, and be a safe rider.
The way it works
Bikes are accessible at any station via the Zagster Mobile App that you must sign up for. It is available for iPhone and Android – or online at https://bike.zagster.com/salem/ where you can find information on membership options and fees.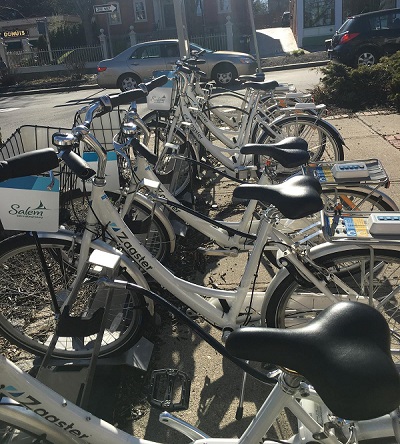 Zagster bikes have a built-in lock which allows users to ride as long as they want and stop wherever they want along the way and lock the bike. Check out the video
Bikes need to return to any Zagster-Salem station at the end of a ride.
Appleton Street off North Street

Congress Street

Federal Street

Front Street

Hawthorne Boulevard

MBTA Commuter Rail Station

Salem Ferry Terminal

Salem Willows
The Salem Bike Share program is funded in partnership with Blue Cross Blue Shield of Massachusetts and Salem State University.