Do you wish to do some good for others in the community? If so, then you are part of the 62.8 million Americans who annually give of their time & skills volunteering. In our case, the community is Salem and we are Salem Main Streets in need of volunteers to help us staff the Visitors' Info Booth during the upcoming Haunted Happenings Halloween season, which begins October 1st.
Yes, we know, it is still mid-August and summer is not over. But look at the calendar again from a staffing/training point of view. To be ready to go with scheduled volunteers by October 1st, we need to send out an invitation now.
"It's hard to believe, but it's already time t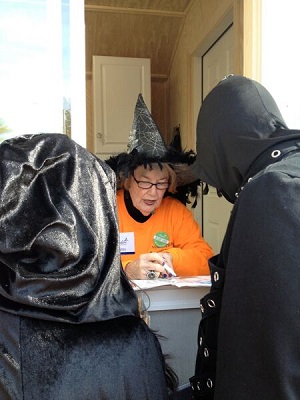 o start planning for Haunted Happenings and the October Information Booth," says Kylie Sullivan, executive director of Salem Main Streets.
A welcoming orientation will take place on Saturday, September 16 at 9:30 a.m. at the National Park Service Regional Visitor Center, 2 New Liberty Street, Salem, MA. Volunteers will be updated on new October events and there will be time for returning volunteers to share insights and information with those new to the program.
Kylie adds, "Our annual orientation will cover all the basics for new volunteers, and important updates and reminders for our returning ambassadors. Even if you have volunteered in the past, it is important to try to make this training!"
Registration will begin at 9:30 am, with the orientation starting promptly at 10 am. Please remember to bring your ID for the CORI process.
What if you're neither a native nor a long term transplanted resident and don't know exactly "where everything is?" You will. Between support from the people in the booth with you during your shifts, to the repeated questions (where are public bathrooms, where can I see something really scary, where did they burn the witches, where can I get a good burger or fish meal), you will.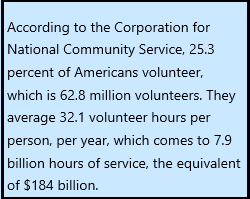 Purely as a side note, volunteering has been known to help new people in a community make new friends who share common interests & values.
And if you speak more than one language, we clearly could use your help, as many Haunted Happenings attendees are from foreign lands.
For more information, contact Kylie Sullivan, Executive Director, Salem Main Streets at 978/744-0004 x115 or email at www.salemmainstreets.org