Feel like you are on a treadmill? We do here at Salem Main Streets; it has been one event after another since Halloween and we can't stop because there are worthy causes this week which need to be publicized.
Wednesday
The Hawthorne Hotel will host a local event that has mirror images probably all over the country: a Fundraiser for the Victims of Super Typhoon Haiyan. It is set for Dec. 4 from 6 to 9pm at the Hotel. The proceeds from this evening will go to the American Red Cross in support of disaster recovery and relief efforts needed by over three million people in the Philippines.
Entertainment will be provided by The Ward Eights Band and DJ Patrick Runne. Hors d'Oeuvres will be created by the Chefs of the Hawthorne Hotel. And there will be door prizes.
Tickets may still be available; please call (978) 744-4080.
Thursday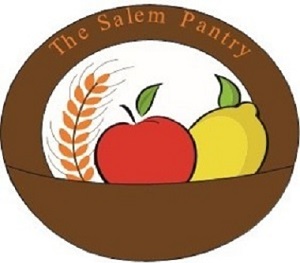 Go Out Loud gears up for its 2nd Annual Give Out Loud campaign which is highlighted by two activities.

Victoria Station will be the site of a fun filled event that has to do with, oddly enough, food. Admission is free when you bring a non-perishable food item to be donated to the Salem Food Pantry (or you can just give a $10 donation at the door). Plus, there will be an Ugly Sweater Contest. Music by DJ Andrea, with special guest Gay Jim from Kiss 108. It begins at 7:30pm.
Go Out Loud is also donating 50% of all their Go Out Loud Discount (GOLD) Card purchases to HAWC (Healing Abuse Working for Change) in Salem.
For more info go to their Facebook page, website or contact them at info@gooutloud.com
Also on Thursday is another opportunity for you to support the local economy by shopping fresh at the Salem Winter Market. Old Town Hall, from 3 to 6pm is the locale for vegetables, breads, meats, jewelry and more— grown or produced by people within driving distance of Salem.
And that brings us to Friday.
A beloved annual tradition, Santa Claus will arrive at the top of the Hawthorne Hotel at 18 Washington Square promptly at 6pm, Dec. 6 – with assistance from the Salem Fire Department, of course. Santa's arrival will be followed by a short stop for cocoa and caroling at the gazebo on the Salem Common. The parade will then continue to Museum Place Mall for pictures with Santa.
Salem Main Streets would like to thank the Salem Fire Department, the Hawthorne Hotel, Salem Common Neighborhood Association, YMCA, Arbella Drum & Bugle Corps, 62 Restaurant & Wine Bar, Museum Place Mall, Brian Donnelly, and Salem's Vintage Photography for their participation in this special event.