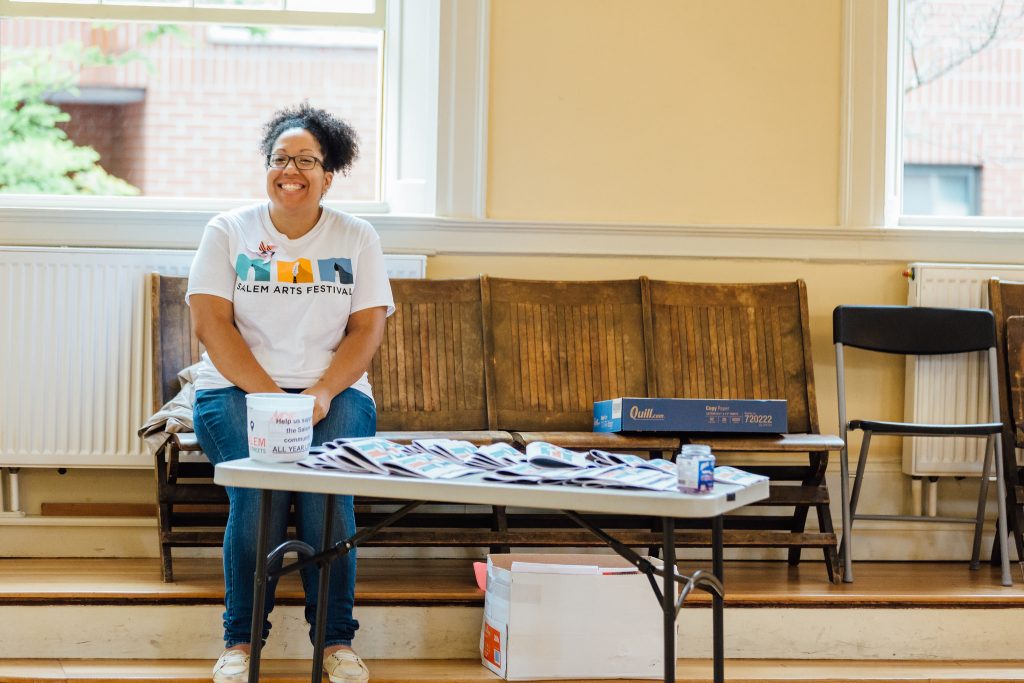 Volunteering is an art. It is a creative gift that you give to your community. And what better gift to give to the Salem community than to be a volunteer at the upcoming Salem Arts Festival, June 1-3. It is a great combination!
This year is promising to be better than ever, with our TENTH ANNIVERSARY, record-breaking number of participants, all types/styles of art-making activities, a new collaboration with Creative Collective/Creative North Shore as co-organizers, and our fifth annual community art project, Bee to Brick. Come BEE a part of the best arts festival on the North Shore (possibly beyond? who's to say.)!
With more activities than ever, we also need more volunteers than ever. We will probably be adding some additional shifts and needs as the festival gets closer, but for now, sign up early and often.
PLEASE SIGN UP HERE – http://signup.com/go/HpiioHC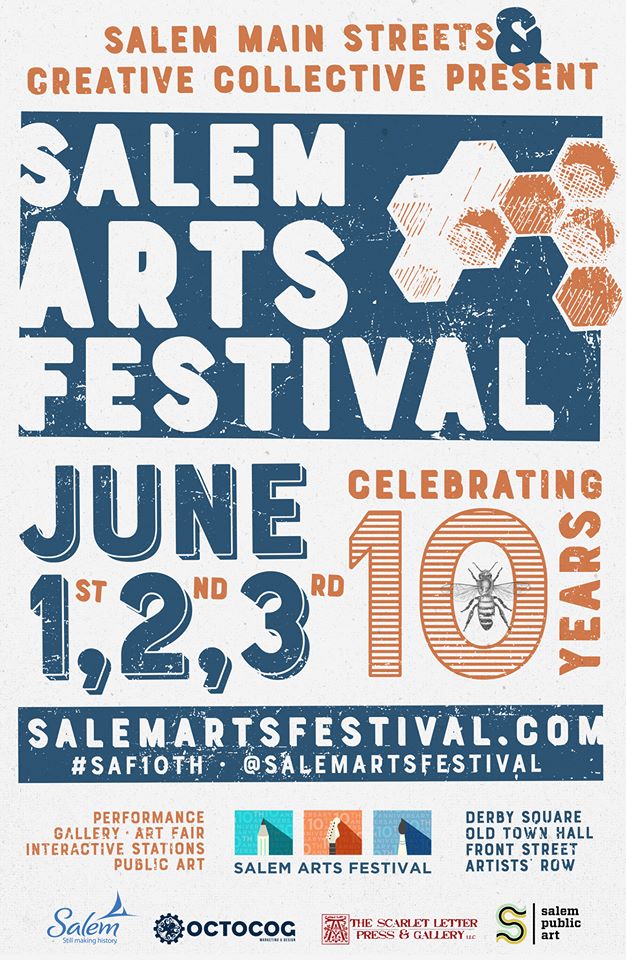 Please note that we welcome and encourage volunteers of all ages for Salem Arts Festival. In fact… 10-year olds have been some of our best volunteers in the past! Never too early to instill in young people the value— their value— in community volunteering. This is also a great way for new residents to become part of our community, so spread the word to anyone you know who's just moved to town.
Don't forget to share the call for volunteers with your friends, family, neighbors, and that guy you sit next to on the train every day!
Save the Date – we will have an orientation for volunteers on Sunday, May 27 at 5 pm at Old Town Hall for any who can attend (yes, sorry, it's Memorial Day weekend). We are also holding a benefit night for the Salem Arts Festival at Flatbread Pizza on Tuesday, May 29, so give your oven a rest that night and come grab a pie to support the festival!
Volunteerism improves health by strengthening the body, improving mood, and lessening stress in participants. And don't forget, seeing art is also a soothing experience.
Questions? Interested in additional ways to help? Let Kylie Sullivan, our overworked but ever-smiling leader know! Call 978-744-0004 x115.