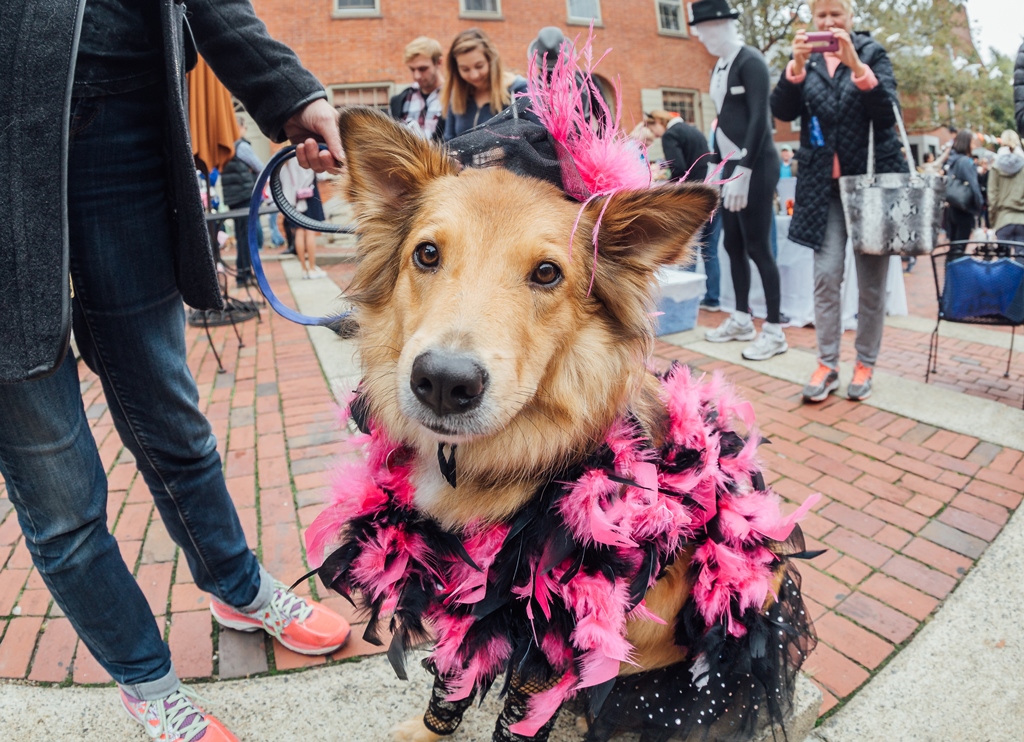 Doggies and kitties and lizards, oh my! Salem Main Streets is very pleased to produce the third annual Howl-o-ween Pet Parade, to be held on Sunday, Oct. 8 at 1 pm on Derby Square. Dress up your pet in a costume and show it off to the world! There will be prizes!
Pets of all species are welcome, but should be well-behaved and comfortable at a busy event where there are likely to be many dogs. (Daenerys, please let us know if you are coming  so as to make accommodation for your dragons)
"Our last two Howl-o-ween Pet Parades were enormously successful with some amazing costumes," says Kylie Sullivan, Executive Director of Salem Main Streets, "and we're anticipating that this year will be even bigger."
She points out that "Salem is such a pet-friendly city; it seemed like a no-brainer that we needed a community pet parade during Haunted Happenings. It's such a special way to engage our residents, appeal to our visitors, and celebrate our local businesses."
The event will also include an area with information about local rescues and pet-focused downtown businesses,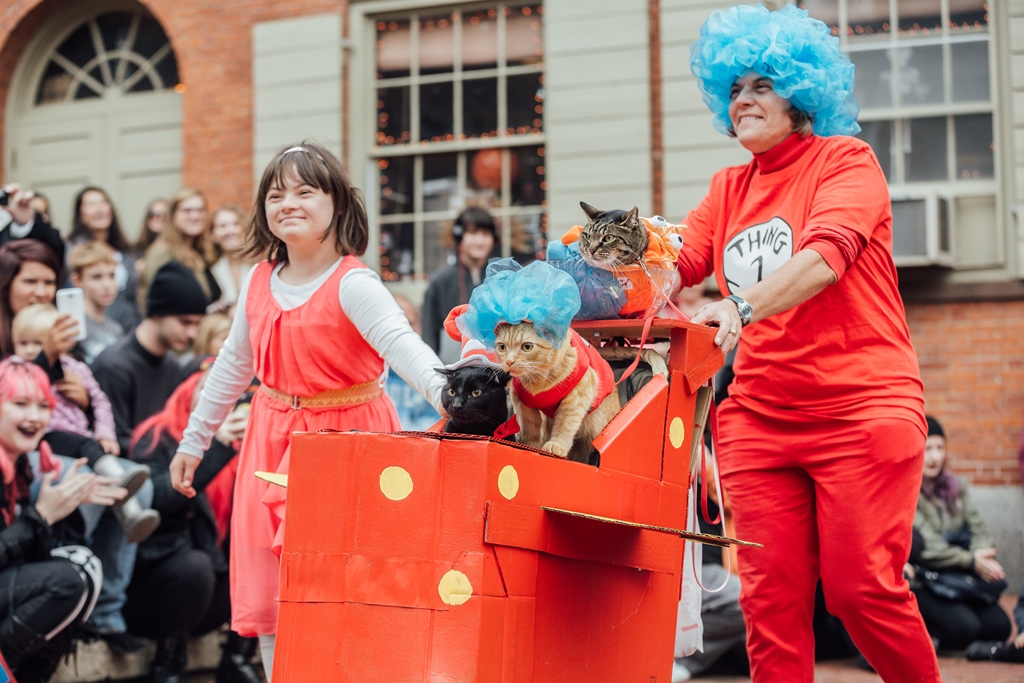 Although it is a free event, attendees wishing to participate in the Howl-o-ween Pet Parade will be asked to register at the event to make note of their pet's name for judging and to verify that the dogs, cats — and whatever else — are up to date on all required vaccinations.
Spectators are encouraged to join us on Derby Square, along Artists' Row, or perhaps even "tail"-gaiting on the Lobster Shanty's dog-friendly patio.
Salem Main Streets is grateful for the support of Creative Salem, Salem Pet Photo, the New England Dog Biscuit Company, Artists' Row, PALS, Black Cat Tours, It's Reigning Cats and Dogs, Healthy Hounds Doggie Daycare, Penelope's Pet Boutique, and a number of other community partners in offering this event.
For additional info, contact Salem Main Streets by phone at 978-744-0004, or by email at kylie@salemmainstreets.org.
Be sure to join us for this great, fun-filled event for the entire family, especially the "four legged" family members!
(Photos courtesy of Creative Salem — thanks John!)