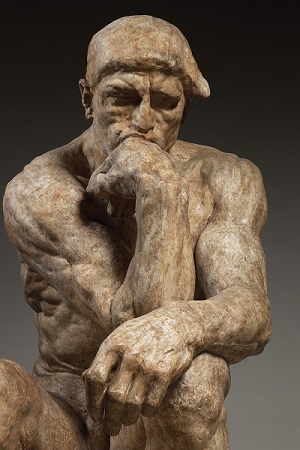 Let's face it, if you're not a football fan, the next few weekends will leave you on your own as the sports aficionados in your household are glued to the couch watching NFL Playoffs. What will you do? Consider visiting the Peabody Essex Museum which is open on weekends from 10am to 5pm.
What do they have at the PEM? A diverse selection to entertain, inform and intrigue (especially today as the rain drops silently fall outside).
For example, just opened on Saturday, is Alchemy of the Soul: Maria Magdalena Campos-Pons, a most ambitious collaboration between the Afro-Cuban artist and her husband, musician and composer Neil Leonard.
PEM describes the exhibition "Through large-scale blown-glass sculptures, paintings, photographs and evocative soundscapes, the artist draws on the structural forms found in the abandoned sugar mills and rum factories of her childhood island home. Incorporating the sweet smell of rum, this multi-sensory exhibition creates an intoxicating re-conceptualization of the often-brutal history of the Cuban sugar industry, offering a visceral experience that ignites the senses and our emotional awareness of place, memory, identity and labor."
It runs until April 3, 2016.
Interested in making the PEM a weekend event (especially during baseball, hockey and basketball seasons)? Here are some upcoming exhibitions and events for the next 6 months.
Intersections: Anila Quayyum Agha
February 6 — July 10, 2016
Intersections is an immersive single room installation that bathes the visitor in a geometric array of light and shadow. Inspired by traditional Islamic architectural motifs, Pakistani-American artist Anila Quayyum Agha's laser-cut steel lantern conjures the design of the Alhambra Palace in Granada, Spain, a historic site of cross-cultural intersection where a thousand years ago Islamic and Western cultures thrived in coexistence. Agha, an internationally renowned award-winning artist, creates mixed-media works that engage topics ranging from global politics and cultural multiplicity, to mass media and gender roles.
Asia in Amsterdam: The Culture of Luxury in the Golden Age
February 27 — June 5, 2016
Amsterdam in the 17th century was a vibrant city with global connections. The largest and most powerful trade and shipping company in the world, the Dutch East India Company (VOC) filled Dutch homes with Asian porcelain, lacquer, sumptuous textiles, diamonds and spices. Inspired by these novel imports, Dutch potters, textile designers and jewelers created works of art we now perceive as distinctly Dutch. Artists such as Rembrandt, Willem Kalf, Jan Steen and Pieter Claesz were also quick to incorporate these luxuries into their paintings. Co-organized by the Peabody Essex Museum and the Rijksmuseum in Amsterdam, this exhibition of nearly 200 superlative Asian and Dutch works of art explores the transformative impact that Asian luxuries had on Dutch art and life in the 17th century.
Rodin: Transforming Sculpture
May 14 — September 5, 2016
Whether working in plaster, marble or bronze on an intimate or monumental scale, Auguste Rodin captured the emotional and psychological complexities of human beings in ways that few sculptors before or after him have achieved. He also profoundly changed the language of sculpture by playing with accident and emphasizing the act of creating rather than completing a work of art. Rodin favored fragmentation and recombination as the principal expression of the significance he attached to change and transformation as the keys to creativity. Featuring sculptures and drawings, this thematic exhibition highlights the drama and experimentation that have established Rodin as one of the greatest sculptors of all time. Originally titled Metamorphosis: Rodin's Studio, the exhibition was organized by the Montreal Museum of Fine Art, in collaboration with the Musée Rodin, Paris.
The Peabody Essex Museum is located at 161 Essex St, Salem, MA. For more info Call 866‐745‐1876 or visit pem.org.
(Image credit: Auguste Rodin, The Thinker, large version, 1903. Patinated plaster for bronze casting, Paris, Musée Rodin. © Musée Rodin. Photo by Christian Baraja)