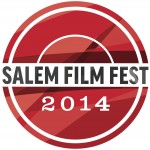 Global spotlights focusing on Salem, MA, are not unusual during October with Haunted Happenings festivities ensue.  But we're now getting used to world-wide attention and engagement in March for the Salem Film Fest.
From March 6 – 13, the largest all-documentary festival in New England will be presented at multiple venues in Salem by an all-volunteer organization of passionate film-lovers who have worked long hours to really make it a festival of film and more.
According to the website, "Besides presenting great documentary films, Salem Film Fest offers a rick schedule of discussions, parties, meet-and-greets, family-friendly screenings, student film showcases, and opportunities to meet visiting filmmakers in intimate settings."
To just list the films would not do justice to the quality and variety selected, therefore we suggest you go to their website for the full effect.
To highlight the importance of this event, look no further than the fact that two-thirds of the featured filmmakers from all over the world are expected to attend and engage in post-screening dialogue.
Businesses around town are starting to decorate their windows in anticipation of this special festival, and "SFF super-fans" already have their viewing strategies planned for the full festival.  This is a truly unique Salem event that you can't miss!
Festival passes and General Admission tickets are currently on sale and can be purchased through the website or at the CinemaSalem box office.