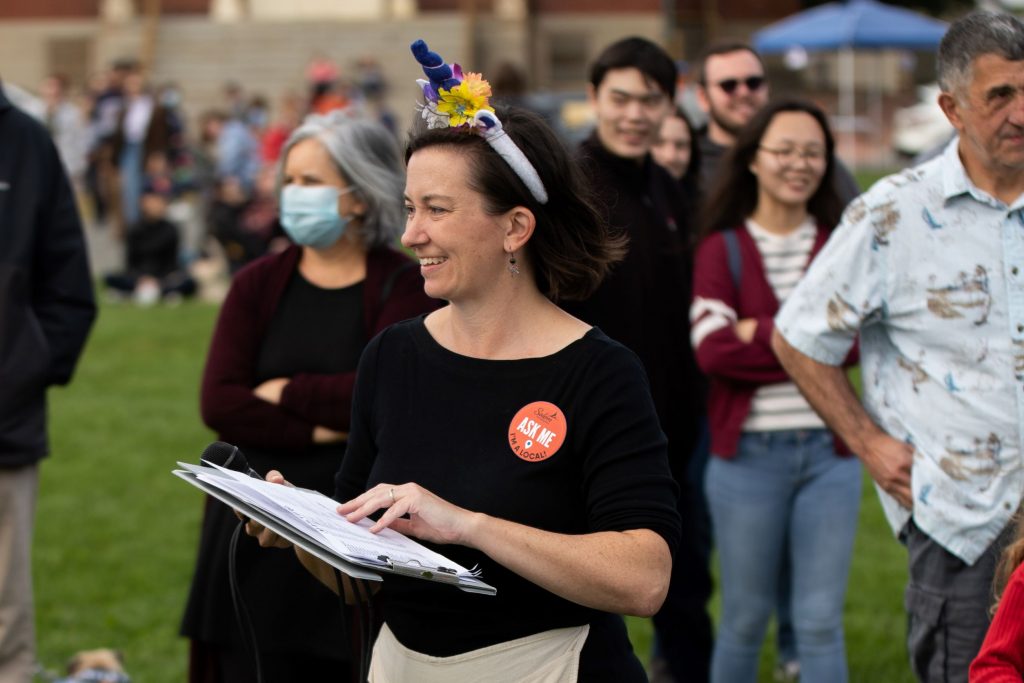 Salem Main Streets is hiring a part-time Events Coordinator!

The Events Coordinator will be responsible for managing most aspects of event coordination for Salem Main Streets. This position will also assist with the daily administrative operations of the organization, as well as the overall financial and programmatic development of the organization.
Applicants should have education and/or experience in one or more of the following areas: event planning, volunteer management, or nonprofit administration.
Job Details:
Part-time position – 20 to 35 hours per week, reflecting additional responsibilities during event weeks.
Availability on some weekends is required
$19-$23 per hour, commensurate with experience
No benefits included at this time
Job Responsibilities include:
Under the supervision of the Salem Main Streets Executive Director, this position would be the primary organizer for Salem Main Streets events, including Salem Arts Festival, Salem's So Sweet, New Year's Eve LAUNCH!, etc., though some responsibilities will be split with SMS Executive Director as needed.
Establish and manage budgets for individual events, with the approval of the Executive Director.
Serves as primary point person for potential vendors, performers, and community partners for individual events, or establishes and monitors volunteer leadership for specific events.
Responsible for coordinating day-of operation of most SMS events (arranging load-in, preparing materials, volunteer management, clean up, etc.).
Assists with promotion and messaging of events (drafting press releases, ordering print materials, etc.).
Helps to track sponsorships for events, ensuring that sponsor agreements are honored and sponsorships are collected in a timely fashion
Maintains website for Salem Main Streets and related sites, or coordinates with volunteers to allocate work.
Assists with overall messaging and branding of Salem Main Streets as needed.
Helps build and maintain strong working relationships with community partners and supporters.
Assists in recruiting, training, and retaining volunteer work force.
Contributes to the daily work of the Salem Chamber of Commerce, where SMS offices are located – as needed, including answering phones, assisting visitors, etc.


Job Requirements
Ability to develop, plan, and coordinate project and program activities
Work independently as well as in a team environment
Ability to multi-task and move quickly between different projects
Excellent oral and written communication skills
Expertise in volunteer management preferred
Computer literacy (including Microsoft Office and very basic web design / HTML), or ability to learn
Ability to work flexible hours, including weekends
Ability to lift 25 lbs and stand for long periods preferable. Reasonable accommodations may be made to enable individuals with disabilities to perform the essential functions.
Qualified individuals are encouraged to apply with a cover letter, resume, and references to kylie@salemmainstreets.org. Position will remain open until a candidate is selected.
About Salem Main Streets
Salem Main Streets' mission is the continued revitalization of downtown Salem as a vibrant, year-round, retail, dining and cultural destination through business retention, recruitment, and the promotion of the downtown district. SMS produces and supports numerous community events and initiatives throughout the year, including the Salem Farmers' Market, Salem Arts Festival, Salem's So Sweet, and the October Information Booth. SMS is an independent 501(c)3 nonprofit organization, and operates thanks to the generosity and partnership of the City of Salem and Mayor Kimberley Driscoll, the Salem Chamber of Commerce, Destination Salem, Creative Collective, INSA and many other local business sponsors and community volunteers.