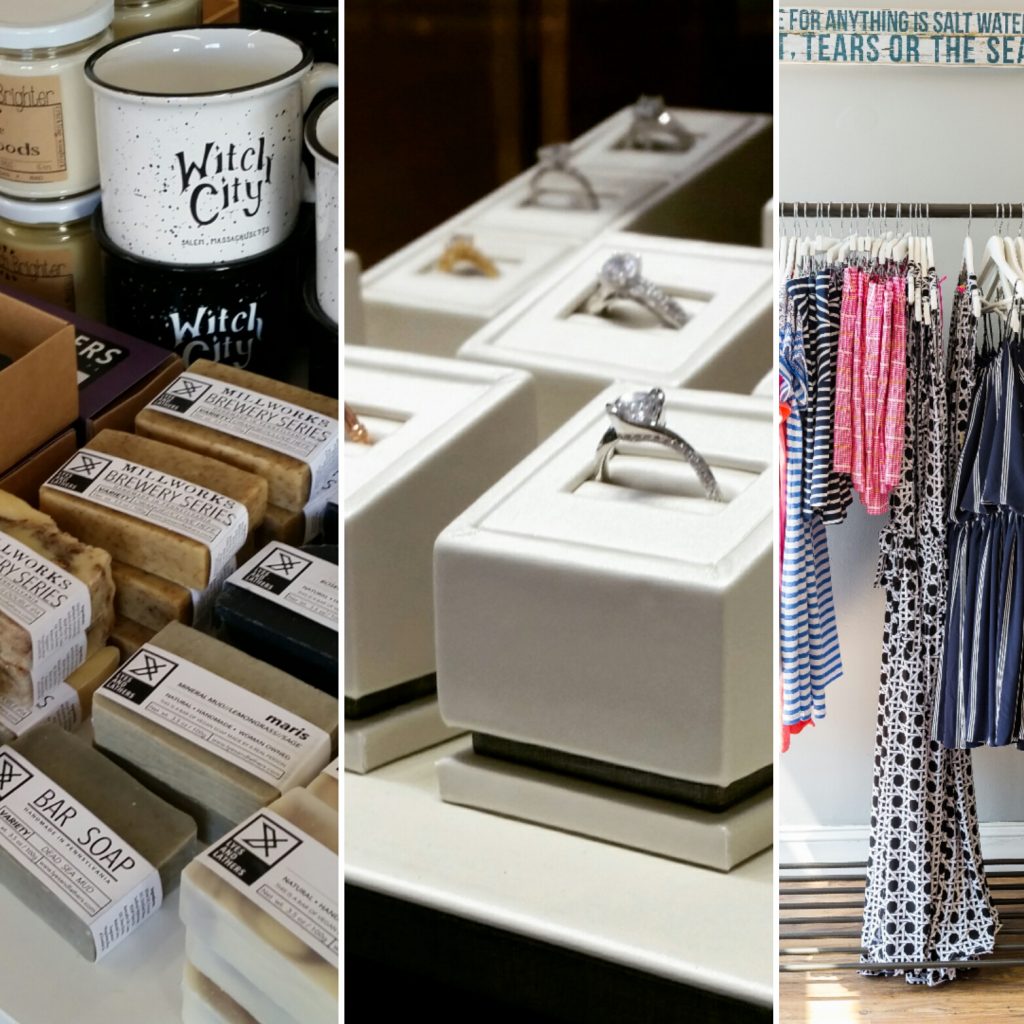 Local businesses and restaurants are the heart and soul of any city. These businesses attract people with an authentic ambience that big corporations could never replace. They are what make each city unique. Salem in particular is a prime example of how important these local businesses are to the community. Between the rich history of the city, and its unique business and innovative restaurant scene, Salem has established itself as a premier location in the North Shore area. One event that really helps support these local shops and keeping the community presence strong in Salem is Small Business Saturday.
In 2010, small businesses were really hurting from the recession. To help combat the lack of revenue these local businesses were receiving, American Express decided to launch Small Business Saturday. This event took place on the Saturday after Thanksgiving. Small Business Saturday was created to encourage people to "Shop Small" and support their local businesses. The event was a hit, and started gaining momentum nationwide.
One year later, the Shop Small movement continued to gain momentum, and local officials across the country took notice and also started promoting Small Business Saturday. It was also in 2011, that the Senate unanimously passed a resolution in support of this day and officials in all 50 states began to participate.The local officials were not alone in supporting this movement, because 2011 was also the year business associations, nonprofit trade groups, municipalities, and public officials started to unite by forming a Small Business Saturday Coalition, which encouraged everyone to Shop Small. By the year's end, nearly 100 corporations lent their official support to this growing movement.
By 2013, more than 1,400 individuals and organizations have signed up as Neighborhood Champions, who have lead the way by rallying their respective communities by hosting events and activities on Small Business Saturday. The number of Neighborhood Champions have grown annually, and by 2017, there were more than 7,200 Neighborhood Champions across all 50 states.
It's really amazing how fast Small Business Saturday has grown. Since its inception, Small Business Saturday has attracted U.S. customers to spend an estimated total of $85 billion at independent retailers and restaurants, which averages out to $85 billion over an 8 day period. This positive result is proof of how important local businesses are to their respective communities.
For a city like Salem, where the community and business presence are strong all year round, Small Business Saturday isn't just another day to go shopping, it is a time to celebrate the city's amazing retail and restaurant scene with fellow community members. So come out, take advantage of the free parking (YES, FREE PARKING), and enjoy Small Business Saturday in Salem.