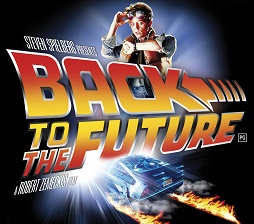 "Are you telling me that you built a time machine… out of a DeLorean?" one of hundreds of quotes that filled the 1980s that still may pop up today. So it's no surprise that PEM/PM after-hours party for April is a look back to the art, fashion, music, etc. of that decade.
Of course there are bigger quotes such as "I am your father" and "May the Force be with you" from Star Wars. Dozens must be coming to mind right now. Lots of memorable movie quotes and song lines. Lots of memories.
Remember Fuzzy Navels, Pina Colada and Tequila Sunrise?
For this month's party, April 16 from 6-9 pm, the Peabody Essex Museum team suggests you let your inner Madonna or Boy George come to life with glam makeovers by experts from Salem's Rouge Cosmetics. Try your hand at designing Flashdance inspired sweatshirts, or create your own friendship bracelets.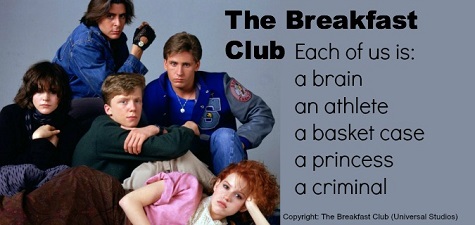 For those brave enough, there is a photo booth to show off your creativity.
Speaking of creativity, there will also be a Graffiti Wall, express yourself.
As always, the Atrium will be the base for a lively dance party as this time DJ Amphibious spins the greatest hits of the '80s on vinyl. There will be a small plates menu from the Hawthorne hotel. You'll also get a taste of signature '80s cocktails served up by the talented staff of the Hawthorne.
The concept of the 3rd Thursday of the month PEM/PM parties is to have fun, learn a little, and of course provide visitors a chance to explore all of the museum's galleries after hours.
Test yourself: the following are the 10 top-grossing films of the decade according to Wikipedia. BUT don't click the link just yet. See if you can guess the order!
1. Indiana Jones and the Last Crusade (1989)
2. Beverly Hills Cop (1984)
3. The Empire Strikes Back (1980)
4. E.T. the Extra-Terrestrial (1982)
5. Raiders of the Lost Ark (1981)
6. Batman (1989)
7. Ghostbusters (1984)
8. Indiana Jones and the Temple of Doom (1984)
9. Back to the Future (1985)
10. Return of the Jedi (1983)
No admission charge for PEM members, Salem residents and Salem State students with an ID. Otherwise there is a $10 fee for non-members, payable at the door. For more details, go to pem.org or call 866-745-1876.