This is a month that was 150 years in the making at the House of Seven Gables as it honors Caroline Osgood Emmerton, founder of The House of the Seven Gables Settlement Association.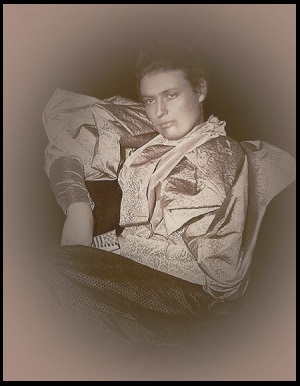 When you travel to Salem to shop or dine or look upon the Tall Ship in the Harbor, you are also invited to explore the life of one of Salem's most prominent citizens and generous philanthropists during the progressive era. You will learn how Emmerton transformed a centuries-old home into one of the most well-known and beloved houses in the world.
Also, discover how Caroline Emmerton worked to shape her community and provide educational opportunities for those who needed them most. This is a legacy The Gables proudly continues today.
Specifically, April 21, 2016 marks the 150th birthday of Caroline Osgood Emmerton. As part of a year-long celebration, you are invited to share in Emmerton's special day by enjoying "her" tour of the Gables, as it was written in 1910. This tour will be offered on the hour from noon – 3pm. This is free for Salem residents & members and $13 for the general public.
Then join David Moffat, lead interpreter and author of the exhibit companion, "Caroline Emmerton: An Unbounded Vision," for a special lecture, "Caroline Emmerton: A Woman of Letters." Inspired both by his research for the 2016 exhibit and the archival collection of Emmerton's letters, Mr. Moffat's lecture will highlight an impressive side of Caroline Emmerton. Following the talk will be a celebratory toast in honor of Emmerton's life and legacy, as well as a book signing with Mr. Moffat.
The lecture and toast are free. Please RSVP to groups@7gables.org or call 978-744-0991 x104.
The 2016 exhibit, itself, Caroline Emmerton: An Unbounded Vision, will be open to the public free of charge from 10am – 5pm.
Can't make it on the 21st? More Emmerton fun and celebrations are happening on Saturday, April 23!