While there are a lot of Do-It-Yourself books, videos and TV shows today to help you build your house, back in 1668 when sea captain John Turner was having the Turner Mansion constructed in Salem Ma, there was a lot of trial and error. With limited material resources at hand and no power tools, building a house in Colonial Massachusetts required skill, ingenuity and a lot more. Luckily, Turner's team would even make the hosts of PBS' "This Old House" happy, as the structure still stands. Today it is known as The House of Seven Gables. And you are invited to tour it during February School Vacation Week, Feb. 17-25.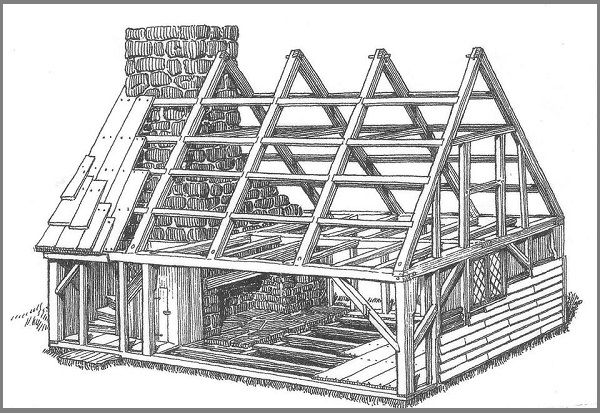 Designated a National Historic Landmark District in 2007, The House of the Seven Gables is best known today as the setting of world-renowned American author Nathaniel Hawthorne's 1851 novel.
But, before that, it was to be a home and the question is what tools and designs worked best in 1668?  What failed? How did they learn from their mistakes?
Children and their families will find out. Tools, as you can well imagine, are part of the intrigue — some will look familiar 350 years later. Some won't. Those attending will learn about the tools of the trade and which materials were used most often in Colonial Salem.
It gets even better. This is an interactive event. All in attendance will also get the chance to experiment with different construction techniques at each of The Gables' workshop stations.
Plus, as an extra special treat for the kids (and perhaps adults) you'll be able to fold and decorate your own paper house to take home!
Special interactive presentations— Why Do We Have Gables? — are scheduled at 11:30 a.m. and 1:30 p.m. when Museum staff explore the construction of historic buildings and which parts of these structures are strongest.
School vacation programming is included with admission from 11 a.m. to 3 p.m. daily. Check 7gables.org for hours, and rates. The program is free for Salem residents with valid identification and Museum members.
The House of Seven Gables is located at 115 Derby St., Salem. For more information, call 978-744-0991 or check out the Museum website.