Is art "either a plagiarist or a revolutionary" (as artist Paul Gauguin once stated) or is it "filling a space in a beautiful way" (artist Georgia O'Keeffe)? Art is many things to many people. You will experience that next weekend (June 5-7) when the 7th annual Salem Arts Festival rolls out across Salem Ma.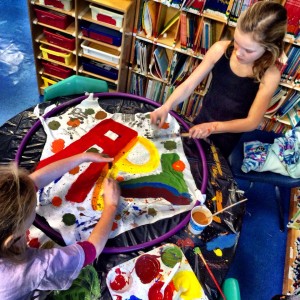 Let's go to an unbiased source, the Oxford Dictionary, where art is defined as "The expression or application of creative skill and imagination, typically in a visual form such as painting, drawing, or sculpture, producing works to be appreciated primarily for their beauty or emotional power."
Then add dance, theatre, film, music, photography, and even knitting.  Now you have the palette from which the Salem Arts Festival is drawn.
The SAF seeks & presents art and performance for the sophisticated art patron as well as for the art novice.  And this especially includes interactive activities for children. This is a family-friendly event which annually attracts 5000 attendees.
The Salem Arts Festival schedule includes The Gallery, performances, Street Fair, and art-making activities all to be found within easy walking distance of each other at Old Town Hall, Derby Square, Front Street, and Artists' Row.
What is your definition of art? Will it alter or be reinforced after attending the Salem Arts Festival?
The SAF promotes the arts in downtown Salem through this festival for residents and visitors by providing opportunities to highlight the existing artist community and encouraging general community participation in the arts.
The Salem Arts Festival is organized by Salem Main Streets and a collaboration of Salem organizations which provide support for the festival, including the City of Salem, Salem State University Center for the Creative and Performing Arts, Peabody Essex Museum, Salem Arts Association and Creative Salem.
Photo Credit – Social Palates