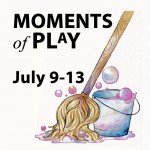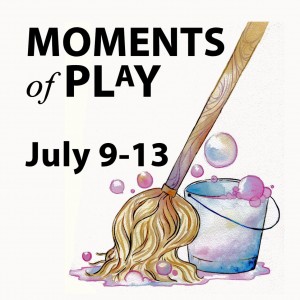 Ten minutes to see a play. No, not 10 minutes to get there. We are talking about a play from start to finish, enter stage right to exit stage left. And not just one play, the Salem Theatre Company is producing seven such plays with its popular Moments of Play (MoP) festival of original ten-minute plays, Wednesday, July 9 through Sunday, July 13.
What makes these productions even more admirable is that the words come from New England playwrights. Over 200 plays are submitted each year. The festival also features directorial and STC acting debuts alongside STC "regulars."
The seven 10-Minute Plays to be performed this year are:
Zeno's Arrow by David Susman of Saco, ME,
The Accidents of Bread by William Orem of Newton, MA,
Baby, It's Cold Outside! by Jeana Hackman Grady of Rockport, MA,
Crooked Fork by Jonathan Yukich of Hamden, CT,
Just Your Imagination by Lesley Anne Moreau of Allston, MA,
Triumphs of the Heart (Sphere) by Cassie Seinuk of Somerville, MA,
Video Death Chat by Libby Schap of Chelsea, MA
But that's not the entire package of the Festival. On Saturday, July 12 at 7:30 p.m., three nationally recognized playwrights will gather on the STC stage to discuss and review the seven plays presented this year. The public is invited to this free event featuring Richard Dresser, Ronan Noone and Kate Snodgrass.
The seven selected plays for the Eighth Annual Play Festival will be presented Wednesday through Friday at 7:30 p.m., and Saturday & Sunday at 5:00 p.m. Tickets are $15 and are available online at www.salemtheatre.com. The STC Theater is located 90 Lafayette Street in downtown Salem.