Oh to be a kid in Salem Ma during Haunted Happenings. We've had Family Days on the Common. The Big Draw in front of the Peabody Essex Museum. There is a Carnival on Derby Street. And not a week goes by that one of our Downtown stores or organizations isn't offering some activity focusing on children.
Just look at what is on this weekend's horizon.
Sat./Sun. 11am-noon: Professor Wunders' School of Magic. This is promoted as a fantastic event for families, with fun special effects and audience participation! Learn the basics of magic, and cast exciting spells with Professor Wunders. Every child receives a magic glow ring as a gift before the show. Free pictures with the Wizard on stage after the show. 7 Lynde St (Gallows Hill Museum Theater) For ticket prices: 978-825-0222 or GallowsHillSalem.com/
Sat./Sun. 11am-5pm: Ask a Witch & Make a Wand. You are invited to stop by and make a wand with the Witches Education League. Ask questions about Witches and Witchcraft. This is the 20th anniversary of Ask A Witch. All proceeds go to charities. Artemisia Botanicals, 3 Hawthorne Blvd ArtemisiaBotanicals.com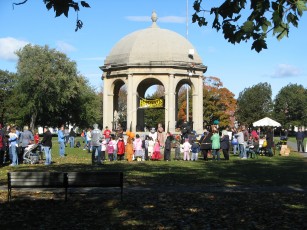 Sat./Sun. 11am-5pm: Salem Common Fun Days. Where else can you find nteractive inflatables, games, entertainers, fun foods, contests and more other than on the Salem Common. Brought to you by New England Parties. A portion of proceeds will benefit non-profit partner Salem Common Neighborhood Association. Salem Common
Sat. Noon-3pm: Annual Children's Halloween Parade & Costume Party Children ages 3-10 are invited to Salem Common in costume. From there the parade travels down Essex Street to a costume competition in Derby Square. Parade Registration at 11am, parade begins at noon. Costume party from 1pm-3pm at the Phoenix School. Rain location: 89 Margin St. Salem Common PhoenixSchool.org
Sat./Sun. Noon-10pm: Haunted Happenings Carnival Once again Fiesta Shows builds something out of nothing, creating andelight for all the senses for kids of all ages. takes over while visiting Salem and act your age somewhere else! Games, rides and all the fun rolled up in one! Derby St.
Sat.1-3pm: Jedi Knight Training will be held on the Common Children between four and nine years of age will have a chance to interact with a real Jedi Knight. And this interactive performance is geared for both boys and girls! Children are led through a series of challenges including Jedi Force Magic, the Laser Balloon Barrage and Jedi Teamwork culminating in an epic lightsaber duel with the Je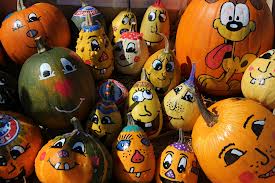 di Master himself. There is no admission fee and costumes are encouraged! Salem Common.
One other item to mention is the Sixth Annual Pumpkin Decorating Contest. Strictly for people on the younger side, it is set up with three age groupings: 6-year old and under, 7-10 year old and 11-14 year old. Their pumpkins will be on display for family, friends and tourists to view during October on Salem Common. Objects, paper, and materials of any kind may be pinned or glued to pumpkins. Participants may also draw or paint on their entries. They are to deliver finished works of art to the Common Oct. 18 from 4-7pm and Oct. 19 from 11am to 2pm. Judging will take place Oct. 20 at 11am. For full rules go to Salem Patch.