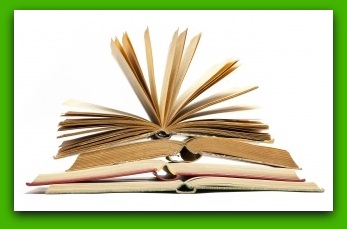 What can you do with a book? Read it, of course. And then? Use it as a paperweight. Or use two as bookends. The city of Salem offers a more community-minded suggestion this Saturday from 10 am -1 pm with a Free Book & Media Swap at the Senior center, 5 Broad St.
But this is no ordinary book swap. Not in magical Salem. No "swap" is necessary. You can just "drop off, take away, or do both" reports Salem Recycles, our city recycling committee.
All types of books will be accepted for the swap. Plus CDs, DVDs, and VCR tapes may be thrown into the mix. And what doesn't get swapped out will either be donated or recycled.
All in all it's an inexpensive (read that as "free") way for community members to share books with others who might not be able to afford them and for anyone to be able to "check out a new or unknown author" without first purchasing.
Materials for swapping should be brought with you either the day of the swap (9:45 am – noon), or if you have a lot of items (thank you), then you are welcome to drive over to the Senior Center today between 5:30 – 7 pm where volunteers will take them off your hands.
For more details, call 978-619-5679.
(Image courtesy of adamr at FreeDigitalPhoto.net; border added)