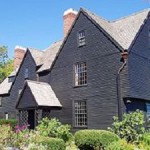 If you tried visiting the House of Seven Gables at any time over the past couple of days you discovered that you could not get in. But no need to worry. Nothing is wrong.
In fact, according to Kara McLaughlin's Executive Director comments in the Gables newsletter, everything is fine.
"We saw 25,000 guests in October alone. On September 21st, more than 250 people attended our annual fund-raising event, Taste of the Gables. On November 15th, more than 120 Salem residents took part in our Salem Residents Appreciation Day party as we launched a program to offer free museum admission for Salem residents. Salem residents can now enjoy our historic house museums and waterfront gardens on a complimentary basis year-round, with the exception of October."
So why close down?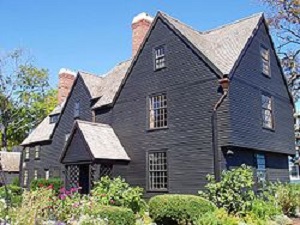 In their own words….
Dear Friends,
The House of the Seven Gables Annual Shutdown will take place from January 1 – January 15, 2015.
From January 1 – January 15, 2015, The House of the Seven Gables will be closed for our annual shutdown. During the shutdown we will be working on maintenance projects and housekeeping, to ensure that we are ready to welcome in the new year. We will continue to be active on social media, and update our website as events and programs become scheduled.
2015 is sure to be an exciting year here at The House of the Seven Gables, as we have a lot planned for the months ahead. Be sure to check facebook.com/7gables, and our website www.7gables.org for updates.
We will reopen on January 16, 2015 at 10:00 AM. Check our website for the most current hours and schedule.
Be sure to have a happy and safe New Year, and we will see you in 2015!
Sincerely,
The Staff of The House of the Seven Gables
Over the past few months they have also completed some highly visible projects, including the installation of a new, wooden shingle roof on the Hooper-Hathaway House and the construction of a new, architecturally appropriate porch on The Settlement House.
The House of Seven Gables is located at 115 Derby Street, Salem MA.