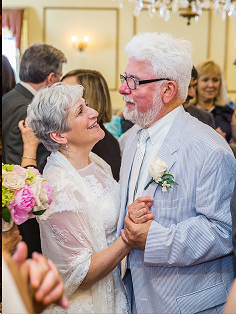 Valentine's Day may be a once & done holiday elsewhere, but in Salem it can be a year round experience, and that is not just our opinion. The National Main Street organization annually selects the "Most Romantic Main Streets" from among its nationwide membership and for 2017, Salem Ma and Salem Main Streets made the Top Five!
Emily Wallrath Schmidt, Associate Manager of Communication of National Main Street Center explains "Communities submit a questionnaire about their Main Street's 'scene' (architecture/landscape), dining/lodging options, and popular places for dates, along with 5 photos."
"We always look for Main Streets that have interesting local businesses or special event to highlight! We loved Salem's So Sweet Festival, as well as the LGBT and age-friendly initiatives—the photos submitted also captured a sense of romance downtown," she adds.
Not to mention participating merchants offering sweet deals during the festival and of course the option to explore our cool ice sculptures makes for a great second Valentine date!
Kylie Sullivan, Salem Main Streets Manager comments, "I personally think Salem is such a romantic city, and I think a lot of our residents and regular visitors recognize that."
Why else would so many people look forward to holding and attending weddings throughout the year here?
"From the historic beauty and stroll-ability of the city design, to the natural beauty of our surroundings, the endless community activities every day of the week, to dining options for every palate…it's really the perfect setting for any love story," concludes Kylie.
That's the goal, Schmidt states, "Main Street organizations address all the critical factors that impact quality of life downtown, and align resources to make a difference– enhancing the social, economic, cultural, and environmental sustainability of a community."
So, February 14th or June 14th or even during October, we, at Salem Main Streets strive to make our city and especially downtown district an anytime destination for fun and romance.
And thanks for the award! We love it!