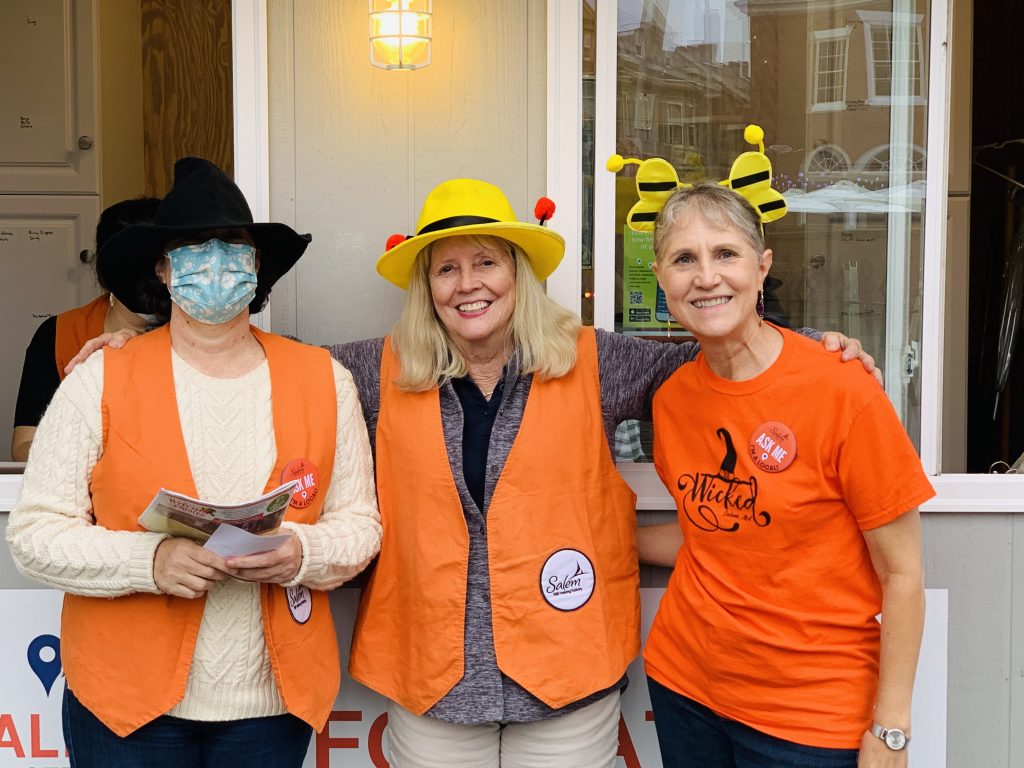 Salem Main Streets is looking for local Salem enthusiasts to help greet visitors at the October Information Booth. Volunteers will staff two booths at central locations in the downtown district, handing out maps and sharing information about Salem's wide variety of attractions, events, and businesses.
All volunteers are asked to be available for a minimum of two shifts for two hours each and are required to complete a one hour (in-person or virtual) orientation session.
The in-person orientation will be held on Saturday, Sept. 10 at 10 am and the National Park Service Visitor Center. Registration will open at 9:30 am. Please complete the SignUp link below if you are interested in volunteering even if you cannot make the in-person orientation. If you cannot make the in-person orientation for any reason, select the make-up option on Sept. 14 (even if you cannot make that exact date and time, the meeting will be recorded) so we know that you are interested.
Volunteers are needed for two hour shifts throughout the day each weekend in October, as well as Friday afternoons and some additional days as needed. If you have availability some of these days, enjoy helping visitors by showing them your enthusiasm for our cultured and historic city, and want to make it fun and safe for visitors to explore all of Salem's sites and attractions, please join us!
For more information or to become a volunteer, please contact Elise Towle Snow at Salem Main Streets at (978)744-0004 x115 or elise@salemmainstreets.org. This program is organized by Salem Main Streets in partnership with the City of Salem, with support from Destination Salem.