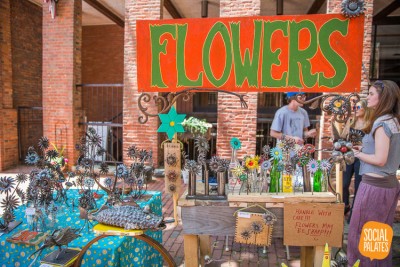 While a work of art can be subject to interpretation by people who see it… people must indeed see it first. If you are a local artist, the 2015 Salem Arts Festival is the perfect way to attract an audience; over 5000 visitors attended last year's festival. As a local artist, you have been invited to submit for consideration your work for the Festival which takes place June 5-7, 2015. But, deadline for submission is April 10th.
The Salem Arts Festival is looking for art and performance for the sophisticated art patron as well as for the art novice including interactive events for children. It will engage participants of diverse backgrounds and ages by reaching out to current art patrons, local students, and the community at large.
All events take place in downtown Salem, within walking distance of each other and of public transportation.
The 2015 Salem Arts Festival will consist of:
a gallery of juried artists' work in Old Town Hall;
outdoor stage venues for performance and dance at Derby Square and Artists' Row;
a juried street fair on Essex Street Pedestrian Mall and Derby Square;
a collaborative public arts project – Front Yard Street Art.
For applications or other info go to www.salemartsfestival.com or contact Kylie Sullivan at kylie@salemmainstreets.org or call 978-744-0004, ext. 15
The Salem Arts Festival is organized by Salem Main Streets and a collaboration of Salem organizations that provide for the festival, including Creative Salem, Salem Arts Association, Salem State University's Center for Creative and Performing Arts, and the Peabody Essex Museum. This program is supported in part by a grant from the Salem Cultural Council, a local agency that is supported by the Massachusetts Cultural Council, a state agency.