Adults, your turn to party in Salem. Last weekend we pointed out many of the fun things taking  place for kids. Things weekend it's literally one party after another or at the same time. Better have your costumes & real IDs handy! Many of these may be sold out, so call or email as soon as possible.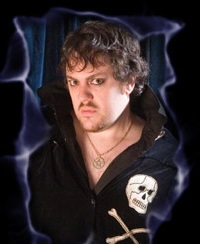 10/25
The Official Salem Witches' Halloween Ball, 7:30pm – 12:30am
Join Christian Day and the Witches of Salem with guests Dragon Ritual Drummers for a night of magic, music, and rituals at one of Salem's most magical Halloween parties! You are invited to join them as in days of old when fires burned on every hilltop and Witches gathered to feast, rejoice, and cast spells for the new year! Dance in the Hawthorne Hotel Grand Ballroom, feast on sumptuous hors d'oeuvres, and participate in the Costume Contest . Book tickets at www.festivalofthedead.com, 978-666-0765
Harry Potter Salem Halloween Ball,  8pm-midnight
DJs Alvis and Zombi will play Halloweeny/80s New Wave/Wrock/ Goth/Industrial music, there will be photo opportunities, and a full bar. All ages welcome, 21+ to drink (bring ID). You may not bring your own alcohol. Costume required (HP preferable but any fabulous costume will do) Knights of Columbus Ballroom, 94 Washington Square East, 978-745-3408
Fright Night Ball, 9pm-1am
Come to Rockafellas for their Fright Night Ball upstairs in Colonial Hall. Cash giveaway upstairs for best costume. DJ Carla D spinning upstairs. Other features to the night include psychics, horror movies, liquor tasting, chef prepared delights and various swag. They will be offering VIP balcony tickets. For details & reservations go to www.RockafellasofSalem.com, 978-745-2411
10/26
Highrock's Masquerade Ball, 6-9pm
This Ball is to benefit the North Shore CDC! Family-friendly gathering with games, dancing, and merriment at Salem's Old Town Hall, 6-9pm. Admission gets you 2 drinks (21+, please bring I.D.), dinner catered by Celia's Restaurant. Your favorite costume or fancy attire with a mask! The North Shore Community Development Coalition connects Salem's families in need with affordable housing, education, and services to thrive. For more info visit www.highrocknorthshore.org or email brynn@highrocknorthshore.org.
5th Annual Zombie Prom, 8-11:30pm
The petrifying costumes, the non-stop dance party, the crowning of a Prom King & Queen and the 400+ Zombies who attended Zombie Prom last year, proves why this is one of the most talked about, anticipated Halloween Parties to attend in Salem. For more info, go to http://www.victoriastationsalem.com/, 978-745-3400
Nightmare on Hawthorne Blvd, 8-12am
The Annual Costume Party held at the historic Hawthorne Hotel is a night of food, music, and controlled chaos, interrupted only by a fantastic costume contest with up to $1,700 in prizes.  For more info, see http://www.hawthornehotel.com/Halloween, 978-744-4080.
Gulu Gulu Halloween Party, 8-11pm
It's that time of year again! Our annual ticketed event featuring the music of the amazing DJ Noel Snow, dancing, a costume competition, and the best food & drink this side of Czechoslovakia!  Gulu Gulu Cafe, 740-8882
Voodoo Ball, 9pm-1am
Come to Rockafellas for their Voodoo Ball upstairs in Colonial Hall. With a Voodoo theme, choose your poison and dress to the nines because the best costume upstairs receives big cash giveaway. DJ Carla D spinning upstairs. Other features to the night include psychics, horror movies, liquor tasting, chef prepared delights and various swag. They will be offering VIP balcony tickets. For more info go to www.RockafellasofSalem.com, 978-745-2411