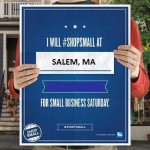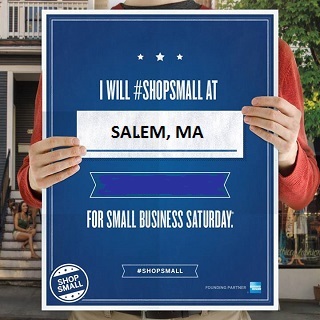 Creating jobs and revitalizing the city's downtown and eligible neighborhoods is the focal point of the City of Salem's Small Business Loan Program. Mayor Kimberley Driscoll has recently announced that the City is now accepting applications for financial assistance to small business owners and entrepreneurs through this program, which is funded through the U.S. Department of Housing and Urban Development's Community Development Block Grant program.
"The small business loan program has been very successful in helping new and growing businesses to thrive and continues to be an engine for job growth in Salem," said Mayor Driscoll.
The program provides low-interest loans to qualified entrepreneurs to cover the gap between the amount of financing needed for an economic development project and the amount that conventional lenders can finance.
While there is no maximum amount, typical loans do not exceed $50,000. Applicants meet with the Economic Development staff prior to applying to determine an appropriate loan amount suitable for the program.
Funds are available for acquisition, construction, or rehabilitation of real property and for financing related to the purchase of equipment, fixtures, inventory, leasehold improvements and working capital. Terms and conditions vary.
The city offers three types of loan assistance to eligible businesses and property owners—Microenterprise Assistance, Commercial Revitalization, and Special Economic Development:
Microenterprise Assistance – Microenterprise Assistance Loans benefit low- to moderate-income entrepreneurs by providing low-interest loans to foster their microenterprise business (5 or fewer full-time employees, including the owner).

Commercial Revitalization – Commercial Revitalization Loans assist eligible small business owners in Salem by providing low-interest loans for exterior improvements to their business and/or to help correct code violations.

Special Economic Development – Special Economic Development Loans assist eligible small business owners in Salem by providing low-interest loans in exchange for the creation and/or retention of jobs for low- and moderate-income persons.
Any business owner or property owner located in Salem may apply for the program. Commercial Revitalization Loans are only available to businesses located in certain areas. A business owner that is leasing space must have lease authority or obtain authorization from the building owner to make improvements to the property.
For an application and more information go to www.salem.com or pick up an application at the Department of Planning & Community Development, 120 Washington Street, 3rd Floor or call (978) 619-5685.