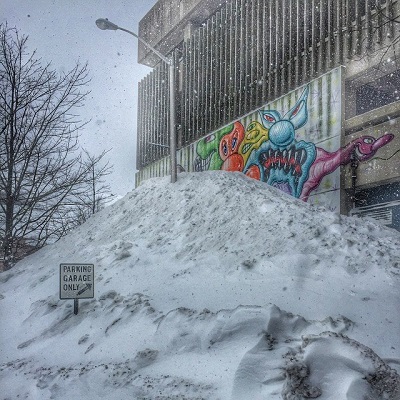 We are all in this together. Salem merchants and Salem residents/visitors/shoppers. Snow kept falling and blowing on Monday. Most of us were home-bound. Tuesday the MBTA will not be operating. The Governor has declared a State of Emergency so you should not drive unless it is vital. What to do? Stay home? No! Support our local Downtown Merchants who have been taking financial hit after hit with these snow storms.
There is a Facebook page urging just that: "The recent weather hurts our beloved local businesses. If you can walk downtown tomorrow (or drive depending on what happens with the parking situation) then spend some money to keep Salem in business! "
Check out the site. Business are trickling in with whether they will be open or closed on Tuesday.
You can also post questions for your favorite eatery or regular store.
We think it is a great idea. The shopping community working together to support the businesses of Salem.
Call your favorite spot before heading out, as some may indeed be open but with abbreviated hours. Boot up. Bundle up. And we'll see you out there for breakfast, lunch, dinner, or just gift shopping (Saturday is Valentine's Day!).
(Erin Cyr event photo)