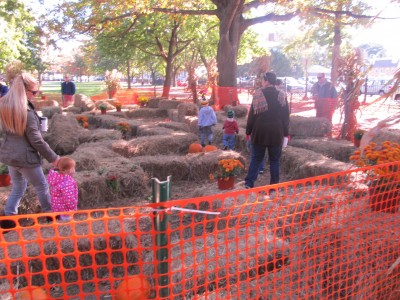 Haunted Happenings is only just beginning for Salem! There are many more spooks and scares to experience before the season ends. Just this weekend alone there is the 15th Annual Child's Day festival, a war memorial, an 80's zombie prom and the ghostly Haunted Harbor Cruise as well as many other events.
The Children's Day Festival –  Saturday, Salem celebrates its 15th annual Children's Day with live performers, costume contests, games, yummy food, pony rides and many more! Come to the Salem Commons from 10 a.m. to 5 p.m. to take part in the festival activities.
80's Zombie Prom – The 80's and zombie have one thing in common – there are eternal and full of fashion faux pas. So dusty off your jelly bean skirt and that keyboard tie, and mix it with a little rotting flesh. And of course there will be an undead prom King and Queen. Saturday night at Rockafellas from 8 p.m. to 11:30 p.m. with musical guests Bail Out Boston and DJ Tony SAP.
And on a more somber note, this Saturday and Sunday the Salem Waterfront Hotel will be hosting the Moving Memorial for Massachusetts Service Members who have made the ultimate sacrifice since 2001. All are welcomed to visit the kiosk and honor their memory.