You don't write because you want to say something… you write because you have something to say —F. Scott Fitzgerald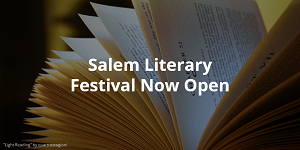 So many, many people have had such a great deal to "say" over the years that a regular gathering of writers and readers was inevitable to share and discuss those thoughts put to words. These gatherings are called Literary Festivals and Salem has its own taking place right now, Nov. 12-18.
Among the highlights of this year's Salem Literary Festival will be guest lecturers Frank Bidart, Stacy Schiff and Brunonia Barry, plus a full day of activities for writers that features an open mic session, a scavenger hunt and playwriting advice from the creators of the critically acclaimed local mainstay Cry Innocent.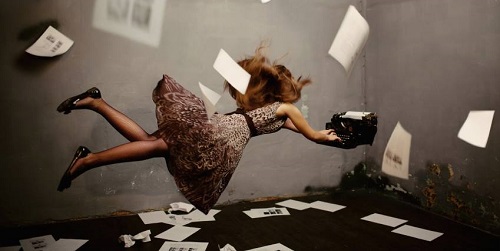 11/12/15 – Frank Bidart
Kick off the festival at the Salem State Writer's Series with a reading from poet Frank Bidart whose first books, Golden State and The Book of the Body, gained critical attention and praise. His reputation as a poet of uncompromising originality was made with The Sacrifice, published in 1983. The 2007 recipient of the Bollingen Prize for Poetry, he teaches English at Wellesley College.
(Time: 7:30pm at Salem State University, Martin Luther King Room, Ellison Campus Center. Admission is free of charge.)
11/13/15 – Stacy Schiff
Join Pulitzer Prize winning author Stacy Schiff for the keynote address and presentation of her new historical work, The Witches, Salem 1692 which she researched at Peabody Essex Museum's Phillips Library. Schiff is the author of Véra (Mrs. Vladimir Nabokov), winner of the Pulitzer Prize; Saint-Exupéry, Pulitzer Prize finalist; A Great Improvisation: Franklin, France, and the Birth of America, winner of the George Washington Book Prize. Named a 2011 Library Lion by the New York Public Library, she lives in New York City.
(Time: 7pm at Peabody Essex Museum, East India Marine Hall. Admission: PEM Members $7; nonmembers $10. Reservations must be made by November 12. For more info go to http://pem.org/calendar/ or call 978-542-1511.)
11/14/15 – A Day For Writers
Nestle into the beautiful Salem Athenaeum for the day. It will begin by bringing you prompt sessions to wake up your writer's brain. Choose your guide from among fantastic local writers, such as Jaffa award-winning poet Danielle Jones-Pruett or Audrey Mardavich. Keep the creativity flowing with panels on writing adolescent characters for adults, YA, sci fi / fantasy, and poetry.
Learn how to start and run a literary magazine with The Critical Flame and Buck Off Magazine, and gain insights to the page-to-stage process of playwriting with Mark and Kristina Stevick, creators of the Salem theatrical institution, Cry Innocent.
Share your own work at the afternoon open mic, investigate Salem's literary history and hidden gems as part of an ongoing scavenger hunt, and stay for a Movietelling Reading where fresh young poets will read their own versions of the script over such favorites as Disney's Cinderella and Return to Oz.
(Time: 10am – 1pm and 2:30pm – 6pm at Salem Athenaeum. Admission is free of charge.)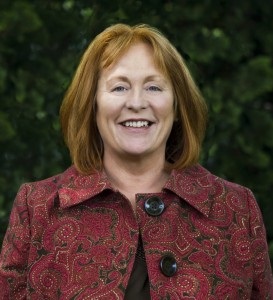 11/18/15, Brunonia Barry
End the Salem Literary Festival by attending the last of the "Seven Lectures at Seven Gables" series with New York Times bestselling author (The Lace Reader) Brunonia Barry who will lecture on her book, The Map of True Places. Set in Boston and Salem, this well-crafted novel has been described as immersive and beautifully written as it explores finding one's true place in the world.
Barry was the first American author to win the International Women's Fiction Festival's Baccante Award and was a past recipient of Ragdale Artists' Colony's Strnad Invitational Fellowship as well as the winner of New England Book Festival's award for Best Fiction.
(Time: 6pm at House of Seven Gables. Admission: House of the Seven Gables members are free; Non-Members pay $7. For more info email groups@7gables.org, or call 978-744-0991 ext. 104.
There is nothing to writing. All you do is sit down at a typewriter and bleed – Ernest Hemingway
Come to the Salem Literary Festival where you will meet those who have achieved success as writers and mingle with those (such as yourself?) thirsting for that success.